This is a challenge I did
last year
and
the year before
, and I did manage to complete my initial commitment with success. Now, some of my readers know that when I go into NetGalley, I often request a bit more than I probably should. I also use Edelweiss, though not as much. So I do this challenge to help me keep the numbers in check and because it's fun. Reading the books is the easy part. Getting reviews up on time, that takes a bit of work. I will do my best this year. Thus, here we go.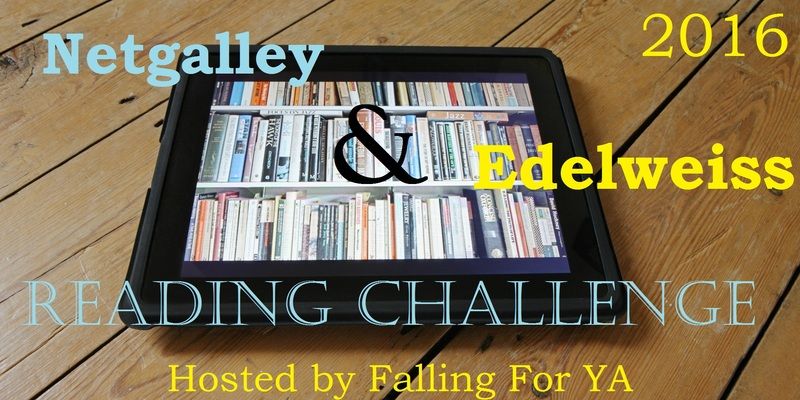 You can read the full rules and sign up too if you wish at the link above. Here are some highlights of the rules:
The challenge will run from Jan 1, 2016 – Dec 31, 2016.
Any genre, release date, request date, length, etc. counts so long as it came from Edelweiss or Netgalley..
Last year, I committed initially to the Silver level, which meant read and review 25 books. While I did go over that, I did not quite make it 50 books read and reviewed to qualify for the next level. So, based on that, I will go for a repeat. If I make it to 50, I will upgrade.
Silver Level= 25 Books Read and Reviewed.
Depending on the genre, I may be able to cross some of the readings for this challenge with other challenges I am doing this year. Once again, as I usually do, I will add books to the list as I get to them.
Books read for this challenge:
Natasha Knight, Given to the Savage.
Troy Little, Hunter S. Thompson's Fear and Loathing in Las Vegas.
Russel Brettholtz, Side-Kicked.
Ben Khan, Shaman.
Jimmy Palmiotti and Amanda Conner, Harley Quinn Volume 3: Kiss Kiss Bang Stab.
Harlan Ellison and Ken Stacey (artist), Night and the Enemy.
Tim Seeley, Grayson, Volume 2: We All Die at Dawn.
Sean Ryan, New Suicide Squad, Volume 2: Monsters.
Rob Williams, et.al., Martian Manhunter, Volume 1: The Epiphany.
Masahiko Murakami, Nichiren.
Scott Snyder, Batman, Volume 8: Superheavy.
Patrick Gleason, Robin Son of Batman, Volume 1: Year of Blood.
Matteo Casali and Brian Azzarello, Batman Europa.
Bathroom Readers' Institute, Uncle John's Factastic Bathroom Reader.
Erik Burhman, Ghostbusters International.
Tim Seeley, et.al., Grayson, Volume 3.
Anthony Louis, Llewellyn's Complete Book of Tarot.
Corinna Sara Bechko, Aliens/Vampirella.
Amanda Conner and Jimmy Palmiotti, Harley Quinn, Volume 4: A Call to Arms.
Sarah Cooper, 100 Tricks to Appear Smart in Meetings.
Winifred Gallagher, How the Post Office Created America.
Tomas Prower, La Santa Muerte.
Amanda Conner and Jimmy Palmiotti, Harley Quinn, Volume 5: The Joker's Last Laugh.
Emelyn Rude, Tastes Like Chicken.
Update note (12/30/16)
: I committed to 25 books, and I made it right at 25 books. I do have more books in the feed reader, but this is as far as I get for 2016. Hope to sign up again in 2017.